Understand and secure Horizon Europe funding
Horizon Europe is the most ambitious EU's Research and Innovation framework programme to date, with a budget of 95.5 billion euros in 2021-27.
Getting Horizon Europe funding is not only about the money for your Research, Development and Innovation (RDI). The programme provides a high-level view of the latest technology and regulation in your sector. It also gives you an opportunity to collaborate with the best partners in Europe.
Typically, Horizon Europe RDI projects include 6-12 partners from 4-5 countries. Project size varies but usually 2-20 M€ with a funding rate of 70-100% depending on the type of actions you're applying to.
Here Spinverse share our knowledge of Horizon Europe. We're the Nordic leader in Innovation consulting and has helped our clients win more than 500M€ in EU grants.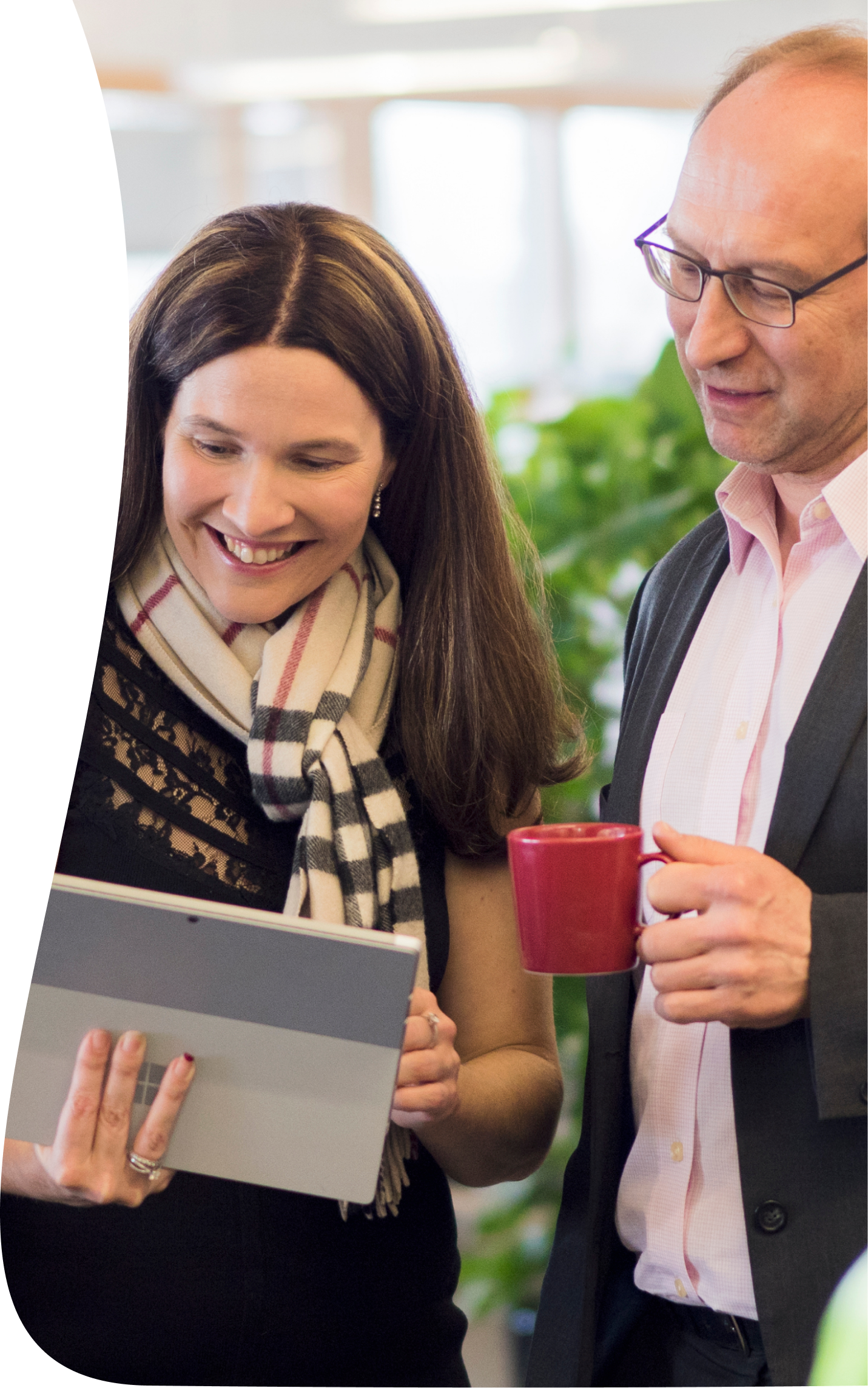 HORIZON EUROPE IN A NUTSHELL
Structure of Horizon Europe Programme
The Programme includes 3 key pillars and a part called "Widening participation and strengthen European Research Area".
On top of this, Horizon Europe incorporates 5 missions and 12 public-private partnerships which also distribute funding.
Research institutes and universities can largely apply to all pillars of Horizon Europe, while for private companies, Pillar 2 and 3 are most relevant.
Pillar 1
Excellent Science
European Research Council
Marie Sklodowska-Curie Actions (MSCA)
Research Infrastructures
Pillar 2
Global challenges and European industrial competitiveness
Clusters:
Health
Culture, Creativity and Inclusive Society
Civil Security for Society
Digital, Industry and Space
Climate, Energy and Mobility
Food, Bioeconomy, Natural Resources, Agriculture and Environment
Non-nuclear direct actions of the Joint Research Centre
Pillar 3
Innovative Europe
European Innovation Council
European Innovation Ecosystems
European Institute of Innovation and Technology
PART
Widening participation and strengthening the European Research Area
Widening participation and spreading excellence
Reforming and enhancing the European Research and Innovation system
---
Additional Programmes: European Defence Fund and Euratom Research and Training Program
Want to know what is relevant for you within the whole Horizon Europe Programme?
Spinverse organizes Funding Workshops that deeps dive into the Programme and help you determine which calls are relevant for your RDI strategy.
SHOULD YOU APPLY?
You should consider Horizon Europe if...
Your idea is innovative and unique
Your idea is mature enough (technology readiness level betwen 1-8)
Your project is big enough for 2-20 M€ investments
You or your partners own the IPR
You are open to international collaboration
Your project is of EU interests
APPLYING FOR HORIZON EUROPE
Planning a proposal
Step 1: Find a suitable funding call
A call for proposals is a grant opportunity and includes all relevant information to submit a proposal to get funded. The call defines the scope, objectives, outcomes, eligibility criteria and evaluation criteria.
By reading the call text with utter attention, you can define if your organization's objectives and activities match with what the funding call is asking for. The more matching your proposal to the funding call, the more likely it is that you can get funded.
To find all open calls, you can use the official EU Funding and Tenders Portal. Your country will most likely have a national contact point or a trade organization that handle the EU funding locally as well, such as Business Finland in Finland.
Alternatively, you can use commercial search engine which are built for optimal search and utilized AI engine to match your project description with most relevant calls across many EU funding programmes. This option is best for beginners and newcomers to EU funding because the AI engine can recommend relevant calls for you instantly without you needing to spend hours to research all 42 EU funding programmes and their respective calls. Spinbase is one of the best commercial EU funding search tools out there.
Check out our EU Funding Playbook below for some tips on main points and tips for reading calls for proposals.
Step 2: Find and engage with your partners (if applicable)
Based on the scope, expected outcomes and other details in the call for proposals, you can define which contributions and partner types are necessary.
Consider your product/service value chain and engage with your most relevant stakeholders
Check with your network or related communities or industry associations
Found your matching partners? Start engaging with them and discussing key issues such as budget shares and IPR.
Step 3: Register to the Funding & Tenders Portal
The official way to submit your proposal is through the EU Funding and Tenders Portal. Upon registration, you will receive a Participant Identification Code (PIC) that is used during the application process.
Registration goes similar with other digital services: Go to EU Funding and Tenders Portal and click "Register".
Step 4: Start drafting your proposal
The call for proposals should be your bible when it comes to preparing the proposal. The applications usually also include multiple required annexes on top of the main document. Though varying in size and requirement depending on what the call is asking for, 3 key areas are to be expected:
Excellence
How innovative and sound your proposed project and concept is.


Impact
How does your project contribute to the call's expected outcomes and society as a whole.


Implementation
The quality of your implementation methods and plan and the quality of the project team and consortium.
Step 4.5: Find help if you need it
This is a good place to remind that there is help should you need it. You're not alone in this process and experts are out there, happy to guide you.
Spinverse has a wealth of experience in winning over 500M€ in EU grants for our clients.
Contact us today for a free consultation
.
Step 5: How to convince evaluators to fund your research and innovation project
All proposals for a call are assessed by a group of evaluators based on the evaluation criteria. The evaluators are kept anonymous during the application process but they are experts in your industry.
Quality check before submitting your proposal.
Get an expert who is not involved in creating the proposal to give your their objective opinions.
Spinverse has 70+ experts who can help you with quality-check your proposals.


Provide your arguments in a clear and concise manner, with plenty of evidence to back it up.
This is quite a no-brainer when it comes to writing any kind of application. But it is extremely important in EU funding because the evaluators usually have a very limited time to assess very technical projects.


Paint the big picture: your project has a scope and objective but where does it fit in? It is good to highlight the context and the big picture and how your RDI project fits in.


Have enough time: preparing an EU proposal is no joke. It can take 6-9 months to gather all inputs from all consortium partners and build a strong proposal. Reserve enough time for you and your team to work on this.
Step 6: Start your project
It's a great achievements to receive funding from the European Commission! Congratulations!
The first step is to sign the grant agreement with the EC. You can also revisit the submitted proposals and agreements with the consortium to revive your memory before starting the project.
Assigning a Project Manager can also ensure leadership and ownership of the process. A contact person and Legal Entity Appointed Representative (LEAR) are 2 other key personnel needed for the formalities.
Your project might have ambitious objectives and scope. So sometimes, it's better to break it down to achievable phases and work packages.
Reporting is another important element in the project implementation. This is how the EU audit and reimburse your costs. Reporting requirements are usually provided and you should familiarize and ensure to follow the instructions or ask questions if something is not clear.
But above all, this is your great achievement! Your innovative projects has been properly investigated by public authorities and entrusted with large funding. Make sure to communicate this achievement to the outside world, you can gain credibility, new connections and opportunities through this!
Applying for EU funding is a satisfying but also demanding process. The good thing is that you don't have to do it alone, we can help you in all the stages of this process.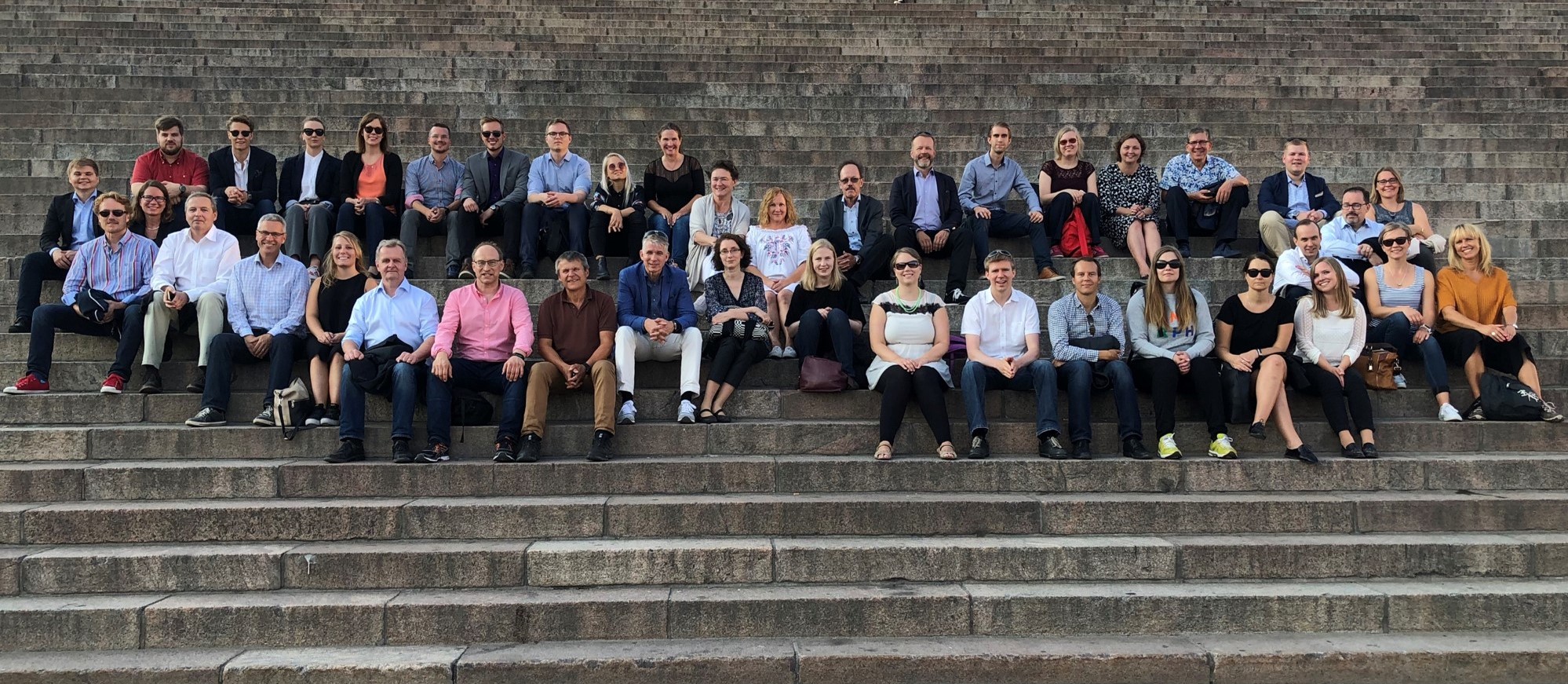 ABOUT US
How Spinverse can help
We support you at every step of the EU funding process. From ideating project ideas, building funding roadmap, writing proposals, finding partners and managing the funded projects.
Our growing team has over 100 years of collective industry experience and 12+ PhDs with vast expertise in bioeconomy, digitalization, artificial intelligence, hydrogen, manufacturing, defence and more.
We have worked with nearly 9,000 companies around the world and helped them secure over 500 M€ in EU funding.
OUR UNIQUE TAKE
What makes us stand out from the crowd
4.2 B€+
public funds coordinated
500 M€+
EU grants received
65 countries
in our research and innovation network
Identifying the best funding instrument to fit your needs.
Increase chances to succeed
Keep ahead of the competition with external help.
Benefit from partnerships
Finding partners to match your needs.
Focus on your core competences
We'll help you out so you can focus on the essential.
Our customers give us a Satisfaction Score of 9/10
"Spinverse gave us indispensable insights regarding necessary project information on the call requirements for the Horizon Europe. The application required a lot of information which was expected but not explicitly mentioned. With Spinverse expertise, we were successful in securing this EU funding worth 16 M€ for the project." Kristaps Stankus, Project Coordinator, LATVIJAS FINIERIS
"The proposal preparation would have been difficult without Spinverse's support. Their expertise in EU project building and in setting up an international consortium was instrumental in our success. We successfully secure 9.2 M€ in EU funding for our AI-enabled healthcare project. " Suzan Ikävalko, Research and Innovation Manager, HELSINKI UNIVERSITY HOSPITAL (HUS)
"With the support from Spinverse, our ambitious targets will now be concretized. The special expertise from Spinverse in addressing all the critical details during the preparation phase earned us a winning proposal. VTT receives 2.9 M€ for an innovative CO2 capturing technology." Tekla Tammelin, Research Professor, VTT
CONTACT
Want a free consultation with us?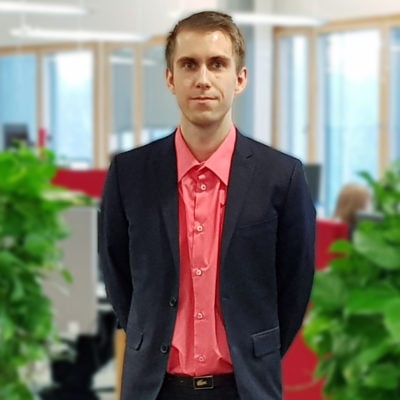 Janne Kaukojärvi
Consultant
Janne is business development and innovation management expert. Since joining Spinverse in 2016, Janne has been working in various commercialization projects related to the EU Horizon 2020 funding program such as INNPAPER, NanoPilot and smart-MEMPHIS.
DRIVING GROWTH THROUGH INNOVATION